Via Axiomatic Gaming | Blog
aXiomatic Presents: Getting Off the Sidelines in Esports
October 10, 2019 | Author: Leo Hsu
Sometimes it takes a friend to set you straight when you're running away from an obvious truth. In my case, it was a business school classmate who sat me down and told my lost, questioning self that I should stop avoiding being pigeonholed as "the video gaming guy" in our class and just embrace it. At that point, I'd already been playing video games for most of my life and had worked at Blizzard as a community/esports rep in Taiwan for several years; but when I entered the University of Washington's Foster School of Business, I told myself I needed to expand my horizons and wasn't sure where I wanted to go with my career. Luckily, the people around me saw right through me and when my friend talked to me that day, something clicked. It was the push I needed to get off the sidelines and commit to following my passion in esports.
I'm Leo Hsu, Director of Business Strategy at aXiomatic. I went from obsessively playing games like StarCraft and Age of Empires growing up to discovering esports and finding a way to combine my professional skills with my love of competitive gaming. This is the story of how I got there, what I do at aXiomatic, and where I think esports is going.
After I 'woke up' during business school and decided to give esports my all, I researched career opportunities in the industry to apply the marketing and strategy skills I was learning in the classroom. I got excited about a head of marketing role for a major new esports initiative at a leading company, but knew I'd need to do something to stand out from the inevitable crowd of applicants. Eager to make my mark, I started going down the bulleted list of job responsibilities and coming up for ideas to tackle them as though I were already in the position. I drafted a three-page global marketing plan for launching the new esports program worldwide—and in the process became so interested in the project that I ended up spending several months (and even skipping a few classes) to develop what turned out to be an 85-page comprehensive plan including financial projections and a full sensitivity analysis. The people at the company I applied to were impressed; although, in the end, that role didn't pan out, many doors started opening for me just from showing people the work I'd done to prepare for it. Writing that marketing plan felt a little like "faking it 'til you make it" at the time, but it led to real opportunities, including my current position at aXiomatic. It also proved to me that I was on the right path in my career choice.
These days my colleagues often lean on my native gamer expertise to provide a "sniff test" for new initiatives in esports, and I also work with portfolio companies on more in-depth evaluations of their growth strategies. Our team is small but mighty, and we all wear many hats while helping to steer the aXiomatic ship. It's the perfect fit for someone like me who loves applying high-level strategy to the real world, in an industry that doesn't sit still for a minute. And it always gives me new reasons to dream about all the crazy possibilities in esports that we haven't unlocked yet.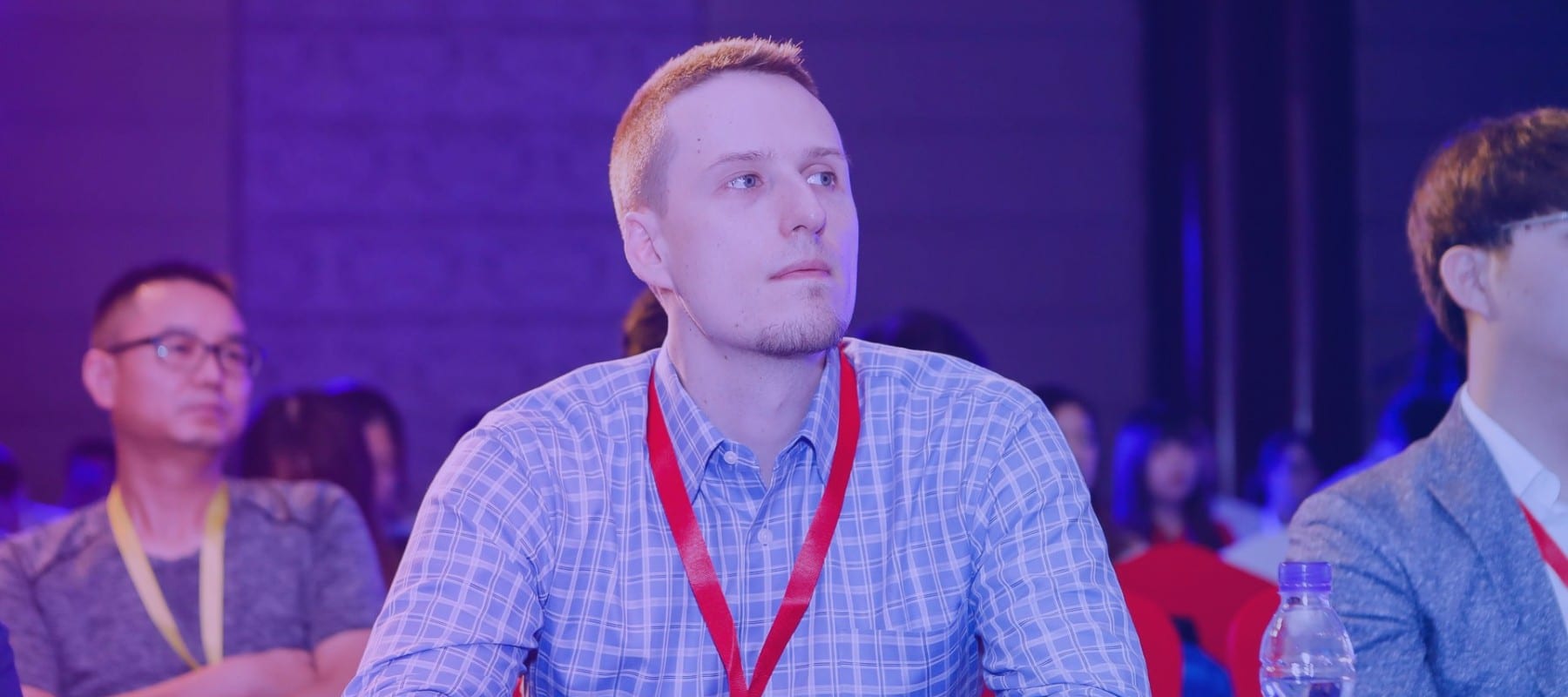 When I look to the future of competitive gaming, what excites me the most is the evolution of the spectator experience. Video games are arguably the most interactive form of entertainment we have, but the viewing experience (particularly online, where most viewers are) still mirrors the passive, linear experience of traditional media for the most part. I want to see more immersive, creative, and compelling approaches that will truly capture the imagination of fans — maybe a virtual esports stadium using AR/VR technology or new and unprecedented ways for brands and teams to interact with global audiences at events. As a gamer and eternal esports fan, I know my fellow spectators in Twitch chat are, like me, always looking for novel and interesting ways to feel like they're a part of the story and not just passively observing from the sidelines. That's the kind of experience that creates loyal, repeat fans and inspires professionals to want to contribute to the industry itself.
My early days playing StarCraft and watching the pros in South Korea created a passion in me that I couldn't run away from, even when I tried. Working with dedicated people pursuing many different exciting projects in esports, I'm convinced that it's the diehard fans with the drive to apply their individual expertise to their passion who will really drive innovation in esports. My work at aXiomatic lets me interact with such people every day, and I feel very lucky to be able to advise them in their goals the way my business school classmate helped me. I've even been fortunate enough to help current students in the video game industry club at my business school (shoutout to 'Level Up'!) conduct their own field studies by providing my analysis as a reference. In esports, as in life, it's great to pay it forward.