In 2015, Team Liquid took part in an important strategic merger with Team Curse, absorbing its League of Legends team, and bringing its manager Steve Arhancet into the organization as co-CEO alongside Team Liquid founder Victor Goossens. The next year, aXiomatic purchased a majority position in Team Liquid and has since worked together with Team Liquid management and aXiomatic investors to bring know-how and best practices to team operations.
With players now competing in eighteen competitive titles, and championship titles across all major esports, Team Liquid has established a global footprint unrivaled in scope by any other esports organization.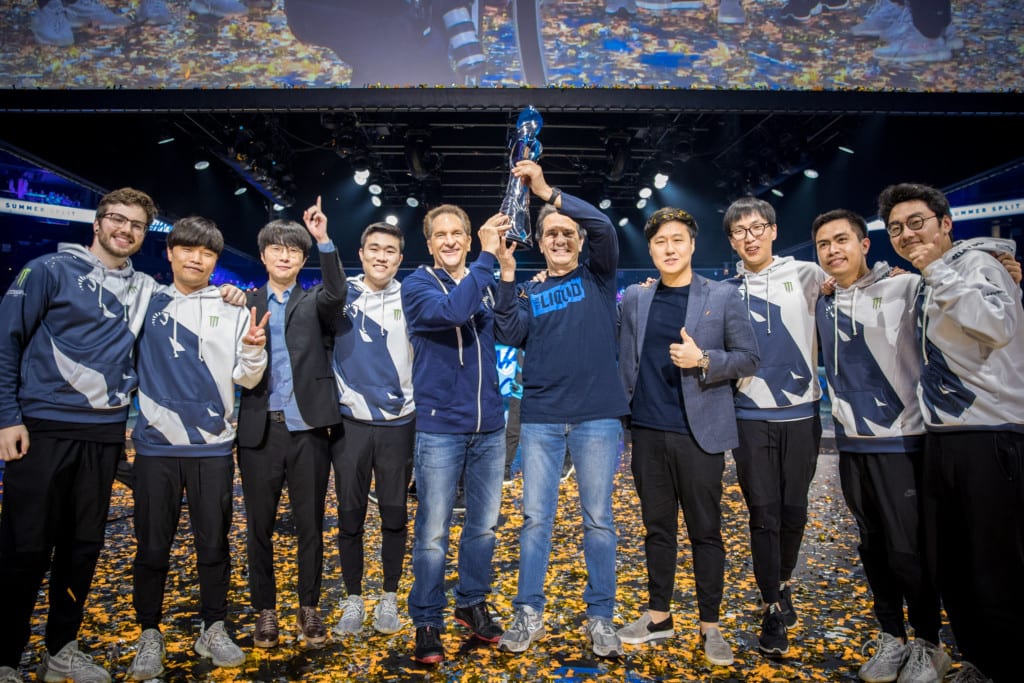 League of Legends: North American League Championship Series
In November 2017, Team Liquid was announced among the ten teams selected by Riot Games to become permanent partners in the North American League of Legends Championship Series, or 'NA LCS (since shortened to just 'LCS'). Over the next three years, Team Liquid won an unprecedented four straight LCS championships, including the organization's first since forming the team in 2015. Also during that stretch, Team Liquid represented North America at the World Championship every year, and its players were recognized domestically with three Most Valuable Player awards (among many other accolades).
Dota 2: The International 7 World Championship
Team Liquid is one of only eight organizations to win The International, Dota 2's crowning achievement and one of the most prestigious tournaments in all of esports. The game's world championship is famous for offering the highest prize pools in the industry, regularly registering in the tens of millions and making instant multi-millionaires out of the winning players. Team Liquid lifted the Aegis in 2017, and nearly did so again in 2019. The 2017 victory was, quite literally, one for the books: Not only did Liquid pull off the first-ever 'sweep' of a TI Grand Finals, they also took home a then-record $24 million in tournament winnings. On the heels of this amazing feat, ESPN named Team Liquid's Dota 2 roster the Esports Team of the Year.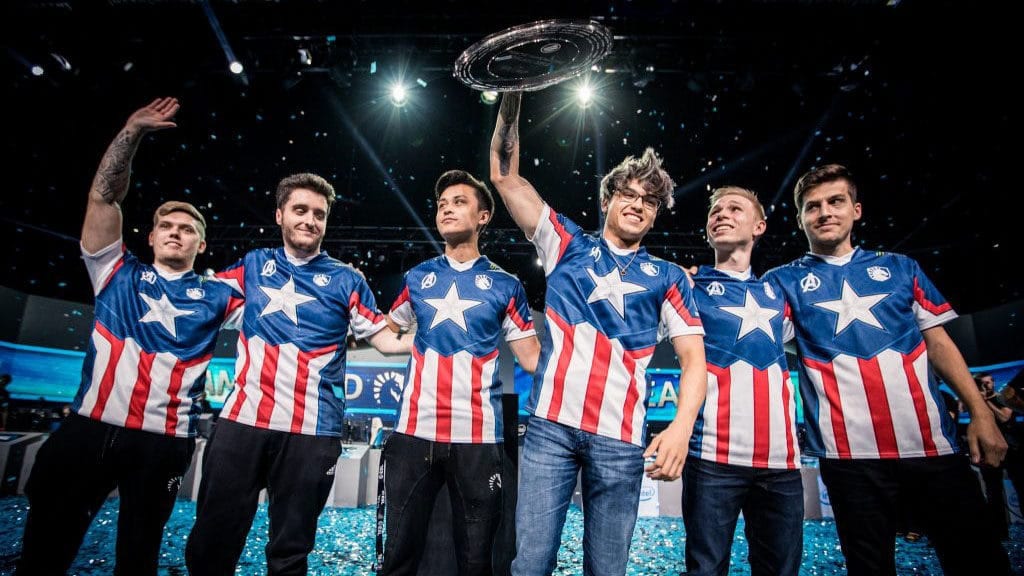 Counter Strike: Global Offensive
In 2019, Team Liquid became only the second organization ever to win the coveted Intel Grand Slam and its $1,000,000 prize. The Grand Slam requires a team to win four ESL or DreamHack Masters tournaments within a 10-event window. Team Liquid was the first to complete the Grand Slam in four consecutive events, winning tournaments in Sydney, Dallas, Montpellier and Cologne over a thrilling three-month span. Liquid's Grand Slam run stands as one of the best competitive stretches of Counter Strike success in the game's decades-long history.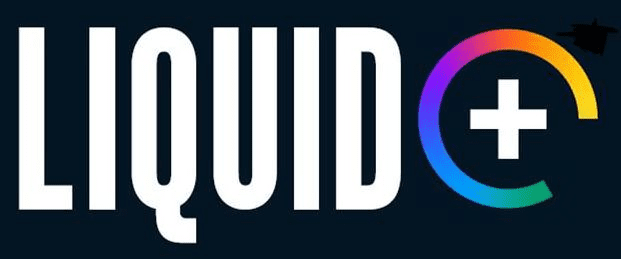 Liquid Enterprises
In recent years, Team Liquid has expanded its reach beyond esports with industry-leading efforts in apparel, video production and data-driven fan engagement. Liquid Apparel boasts its own online store and collaborations with Marvel Entertainment, tokidoki and Masashi Kishimoto's Naruto anime franchise. 1UP Studios is Team Liquid's in-house video production team that has produced groundbreaking docuseries and promotional content. In January 2021, Team Liquid will launch Liquid+, a first-of-its-kind fan engagement platform that will provide insight and access to fans currently unheard of across the sporting landscape. Liquid+ is fueled in part by Liquipedia, Team Liquid's open source esports wiki for over two dozen games that serves as a crucial resource for fans, players, publishers, teams and tournament organizers alike.