Via Axiomatic Gaming | Blog
Go Behind the Scenes of aXiomatic's Site Redesign with AoE Creative
April 28, 2021 | Author: Lizzie Leader Director of Communications
To reimagine aXiomatic's website we enlisted our friends at leading marketing agency—and aXiomatic portfolio company—AoE Creative. With their deep understanding of our industry and audience, as well as our organization's unique positioning, we could think of no better partner to entrust with telling aXiomatic's story anew.
I sat down with AoE's Markel Lee and Nabil Pervez to discuss the new site and offer readers a behind-the-scenes glimpse of their creative process.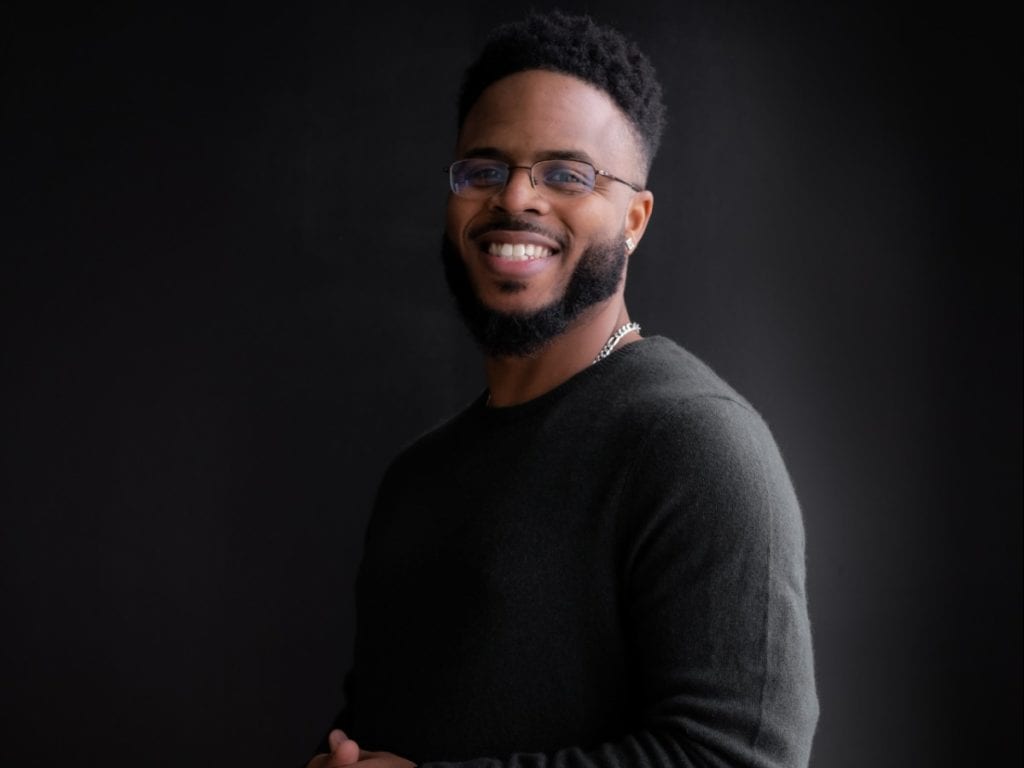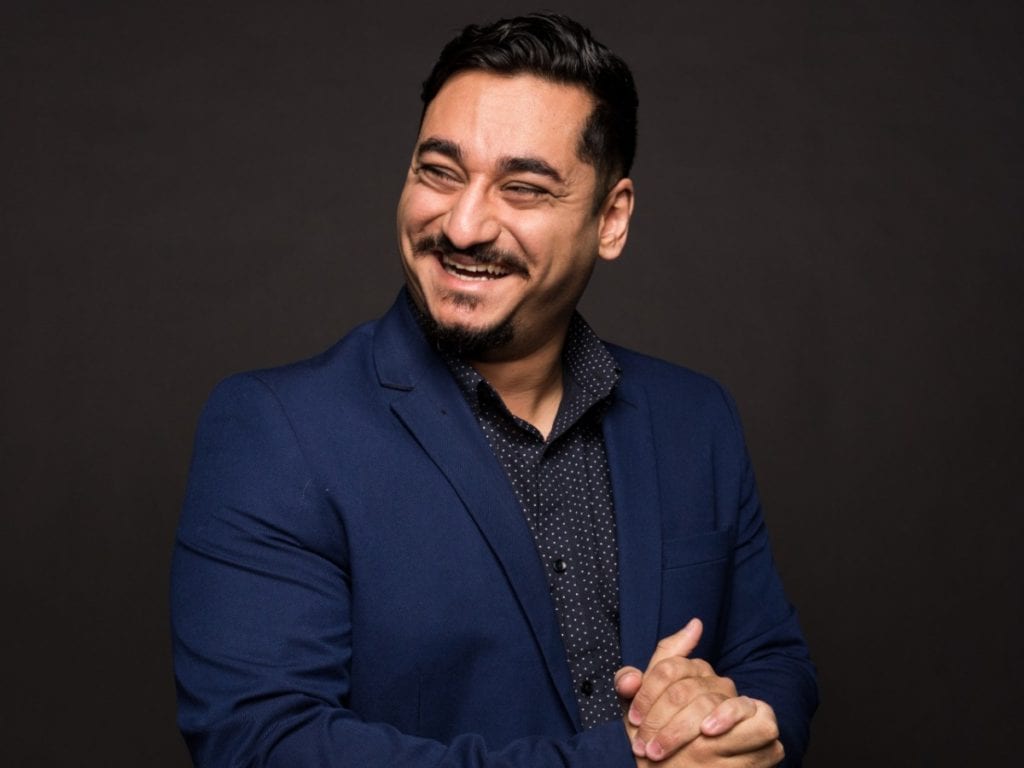 LIZZIE: Tell us a little bit about AoE Creative. What services does the company provide?
MARKEL: AoE Creative is a creative marketing agency. We started off with a focus on gaming, esports, and what we like to consider 'nerd culture'. Basically, what we do is help build brands within —but also outside— the space. We're definitely working with more than just those within gaming and esports these days. What we create is the branding, look, feel, voice, tone, style, campaigns and social strategy for companies to build their own identity with their respective fanbase and clientele.
NABIL: I guess if you were to put it in Dungeons & Dragons terms, we help a company to think of the concept of its character…What makes them unique? What makes them different? We help you model the character…we ask 'What do they wear? What do they sound like? How do they walk?' All those types of pieces. And then it's also 'What makes them tick? How do they speak? What's their relationship like with other people?' If you want to nerdify the whole thing, just think of it as helping you build your brand's whole D&D character from the ground up…
LIZZIE: I love that analogy, and I think it so speaks to the 360° view you have to take when building out a brand. So, what are each of your roles at the company?
MARKEL: I'm a Founder and chief creative officer.
NABIL: I'm also a co-founder and head of project management.
MARKEL: But we wear a lot of different hats. For me, even though I'm CCO, it's really good for me to also be 'in the trenches' with my design and creative teams, and working with Nabil to project manage and make sure everything is aligned and that we all work as one from the get-go.
NABIL: And, for me, I like to think of a 'project manager' as more than just the organized human being in the room… more so as a translator that understands everyone's different languages. Oftentimes clients don't necessarily understand what they're looking for. They just say 'make it pop.' I have to understand what they mean by that —or ask the right questions— to be able to represent them and their interests to the rest of AOE and any relevant vendors.
LIZZIE: When aXiomatic first engaged you last year to redesign our website, what was 'Step One' of the process?
MARKEL: 'Step One' was understanding what aXiomatic wants to be and how you, as a company, would like to be perceived when people reach your website. A large part of that was pinpointing the target audience…was aXiomatic seeking to reach the everyday esports fan and gamer… or more so reach fellow and future investors, as well as companies who may be interested in partnering with aXiomatic? Defining that audience determines what is necessary for the homepage, and informs the site's layout and ideal user experience.
NABIL: Just to add on to that… overall 'Step One' involves a good deal of research and, as Markel said, asking a lot of questions to better understand the client —understanding how they think and how their world makes sense to them. It's also drilling down on the more granular. For example, one of the first questions we asked you was if we could get access to Google Analytics for your current website. That was essential in helping us to better understand visitors' behavior as we were going through the data. Where are people landing the most, and what's the average time that they're spending on each page?
MARKEL: Exactly. So much of what goes into branding is not just creating something that 'looks cool'. It's just as much informed by the backend of things—in this case, analyzing what aXiomatic needed, what was missing from its site's user experience, and identifying what could be improved. Then, after mapping that out, applying those learnings to the site's design from inception.
LIZZIE: So, speaking of target audience….when it comes to storytelling around esports and gaming, it can often be difficult to strike a balance between being, on the one hand, authentic and also accessible. How did you go about achieving both with the new aXiomatic website?
MARKEL: It's something we're always cognizant of but, in this case, achieving that balance was facilitated by the fact that aXiomatic has its hands in so many interesting, exciting projects and partners. For us, being "authentic" simply means being yourself. It's showing that you love gaming, you love esports, you love nerd culture and you love technology. And not just telling that to your audience, but showing how those philosophies are embedded in all that you do. In aXiomatic's case, the goal was never about convincing the audience that its leadership was composed of 'hardcore' gamers, or using buzz words to promote a certain image of 'cool'. What is genuinely cool, at the end of the day, is the intrinsic story of aXiomatic and how it helps to build and elevate all these amazing companies in the gaming space. It's as much about spotlighting aXiomatic's partners and portfolio companies and letting those stories shine through.
LIZZIE: I think one of the things the new website does extremely well is to visualize aXiomatic's potential as a partner. AoE is obviously an aXiomatic portfolio company, so how were you able to leverage that relationship and experience to inform the site's design?
MARKEL: Right…so, if part of the intent with the site is to attract companies in which aXiomatic could potentially invest, we asked ourselves 'what drew us to you all as a partner?' From our side, when looking at aXiomatic we were very interested in who you were working with, who is actually behind the company, who has eyes on it, and who could potentially be a great advisor and mentor for us as a startup company…are there folks that can be helpful to us learning, growing and building something that's unique?
NABIL: I remember distinctly when we, AoE, were talking early on about working with y'all, the big thing that made me feel a lot more comfortable was…the investment was not just coming from these 'old suits' that have a lot of money and want to dictate what we should do in our industry. Simon and Markel had nothing but nice things to say about [Director, Business Strategy] Leo Hsu after their meetings consistently. As Markel said, we could look at the companies that y'all had invested in and say 'I respect these guys' because I know and respect those companies. Either I used their products daily, or I've seen the value they bring to the community. Then, I dug deeper and found 'Oh, there are some big names behind this!'…There's guys that I grew up watching like Michael Jordan and Magic Johnson. When we saw those guys I thought, 'Okay wait, this is very real. This is becoming very interesting.' And, of course, the affiliation with the iconic Team Liquid was the cherry on top of it all.
MARKEL: But, on top of that, it was knowing that a lot of you on the backend [at aXiomatic] were passionate about this space. For example, we were already acquainted with Leo [Hsu]…we had had previous conversations with him and understood he was truly a gamer and that he understood the industry. That the management team behind aXiomatic was not just the top dogs — the 'one percenters'— but were also legitimate actors within the space who really love what they do. That's something that meant a whole lot to us as prospective investment recipients.
LIZZIE: To that last point Markel — about the folks 'behind' the company — that certainly played out in your design for the new site, right? You advised us to elevate our management team's placement within the 'about' page accordingly…
MARKEL: Yes of course, because you all [management] are the backbone of the company. You guys make it happen. It is very important—crucial even—for people to understand that. Again, most people will see a lot of the 'top dog' investors that back the company and are definitely bound to become wide-eyed off of that. But, at the end of the day, the people running the actual company mean the most. For AoE, what mattered most was that the people running aXiomatic actually knew what they were doing and so it was important to reflect that in your new site.'
LIZZIE: If you had to pick three adjectives to describe the new aXiomatic website what would they be?
MARKEL: I'd say professional. Accessible…
NABIL [interjects]: Yes, definitely accessible. We wanted everyone—whether they are a 'traditional' sports maven or someone in the gaming industry—to be able to come to the aXiomatic website and still feel at home.
MARKEL: And, for the third adjective I want to say…inspiring? I say that because, especially with the videos that we created for the site, it makes one say 'Wow, this is crazy. They're part of all this amazing work.'
NABIL: Exactly, if I'm coming to your website for the first time I feel like there's now so many "moments". First you see all the cool stuff in the intro video…then we scroll down and we see these big-name investors. Then, we go to the next page and we see the significant team of people that are there helping to make all this happen. And finally, you see the companies that aXiomatic is invested in are…well, these products you use on a day-to-day basis such as Epic Games. It doesn't get more groundbreaking than Epic Games and Unreal Engine… and also Niantic. The world stopped for both of those products. So it's like, 'Wow, there's a lot of cool stuff that these guys are involved in.' So, I definitely agree with Markel that aXiomatic is inspiring—aspirational, really—in so many ways.
LIZZIE: As you mentioned our new site incorporates video elements — namely, front and center on its homepage. Can you talk about why you felt that was important to include, and the goal for the video?
NABIL: I feel like when it comes to video—this is such a nerdy answer—but, there's a feeling that I'll always get from a [game] trailer that I won't get from going to its storefront or a one-pager. There's something to it where it's like… if you cut these things together you get a significantly stronger emotional response. The sum of these parts are greater than the whole. Through video you can better control the narrative within a given period of time, and you can control the peaks and valleys…through emotion… both sonically and visually. If someone's coming to the aXiomatic website for the first time, it makes perfect sense that we would want to control the narrative as much as possible when they first drop in and make them see exactly what we want them to see…. and feel exactly what we want them to feel. That, in turn, sets that tone for the rest of the website.
LIZZIE: One thing I love about the site is that every section is visually interesting and unique in its own right — but there's also a clear cohesion throughout. Markel, can you talk a bit about what design elements you employed, such as the logo motif, to create that continuity?
MARKEL: Yes. We wanted to make sure that 'X' [from the aXiomatic logo] was in place as a pretty big visual piece…because, even within the logo itself the 'a' is smaller while the 'X' extends out. So, we wanted to make sure that the 'X' was, visually, involved in a lot of different places throughout the site in order to tie the overall design together. Even on the homepage, the 'X' is represented within the partners' section. The 'X' represents aXiomatic as a connector, while the product is dead center and the star.
LIZZIE: One part of the new site we've received overwhelmingly enthusiastic feedback about was the aXiomatic team's illustrated portraits, which were done by a Dominican artist named Sanefox. How did you all come to find and choose him?
MARKEL: Nabil and I are very big fans of the Fighting Game Community, and Sanefox has been an amazing artist within it for some time. I think it was at a Street Fighter event we first saw him…
NABIL: …Yes. He did one of the bigger Japanese Street Fighter invitational events. He's also done a lot of work with the Mortal Kombat community in North America.
MARKEL: Correct. So he's illustrated a lot of players within the Fighting Game Community and we've always been a fan of his work. We thought it would be great to sort of tie that back here with aXiomatic — especially with its main subsidiary, Team Liquid, still being a major force within the Fighting Game Community. We wanted to gamify the website a bit, and also further showcase the great personalities behind aXiomatic's management.
LIZZIE: Last question: What do you think is the next 'big thing' in web design?
MARKEL: Today there's definitely a lot more opportunities to be creative, depending on how far you want to take your website. But at the end of the day you still always have to consider mobile, and optimizing your website accordingly. Mobile is very key—especially the more and more you're able to render things quickly with the proliferation of 5G. And all that will change how you see your website, and how others interact with it.
NABIL: I agree. I think the mobile component is the biggest part of the web experience right now. Other things that I've seen as being really interesting are how sites are starting to use low-poly, three-dimensional objects. The idea of using those objects and perhaps manipulating them, or making them work in different ways….I feel like there's going to be more ways to incorporate 3D elements and objects into websites and then finding opportunities to manipulate them in interesting ways, in order to get a point across.
LIZZIE: Well that's the perfect tease to conclude with….stay tuned everyone for aXiomatic's next website iteration, in which we will represent the staff entirely with 3D models.
NABIL: Yep! We're just turning everyone into a VTuber [Virtual Youtuber] and we're good!